Rental Inquiries
Metropolitan is a unique facility available to groups from across London and around the world. We look forward to hosting your event!
We want to host London groups of all sizes and means.
Metropolitan can accommodate a diverse range of events. From a single speaker, right up to a multi-track orchestra recording, we are here to meet your needs. We are also currently looking into how we can serve the dance and theatrical community.
Our recent renovation allows us to offer you a concert hall stage and acoustics!
Yamaha C3 Grand Piano. (Features)
We are equipped to provide:

Powerpoint or Keynote projections.
Live Streaming and Video Recording with 8 cameras located around the room.
Onstage Live Action

, projectable

to our screens.
Ticketing Services, if needed.
Professional Audio Recording. (Small band right up to full orchestra.)
Charges will be applied based on the needs and means of the group.
Our introductory professional rental rate of the stage is $160 /hour with a 4 hour minimum. Rental of the stage also include the use of the Great Room as a Green Room.
Sound & Lighting is $100 per event. An additional charge will be determined if the event has heavier needs.
Screen projection is $50 per event. An additional charge will be determined if the event has heavier needs.
At the time of your performance:
Custodial is charged at $25/hour.
Event security for larger events is charged at $40/hour. (If needed.)
Additional spaces are also available. (Reception room, meeting rooms, kitchen.)
Non-profit, local community organization, and school rates are available.
---
(For basic questions about using the facilities at Met.)
(For groups who already have a specific event in mind.)
Empty Stage
Note: There are also stage pieces to fill in the stairs on either side of the stage.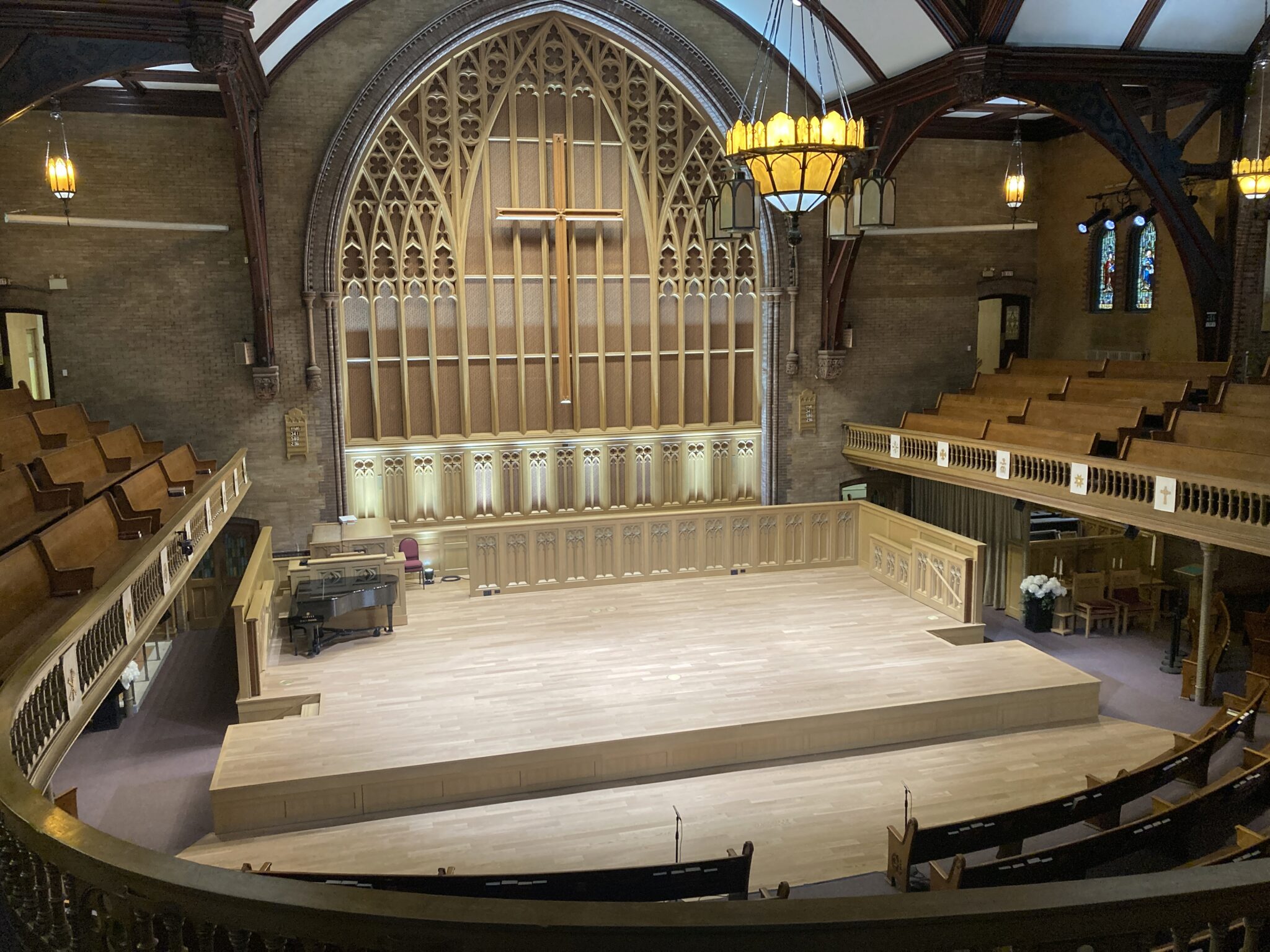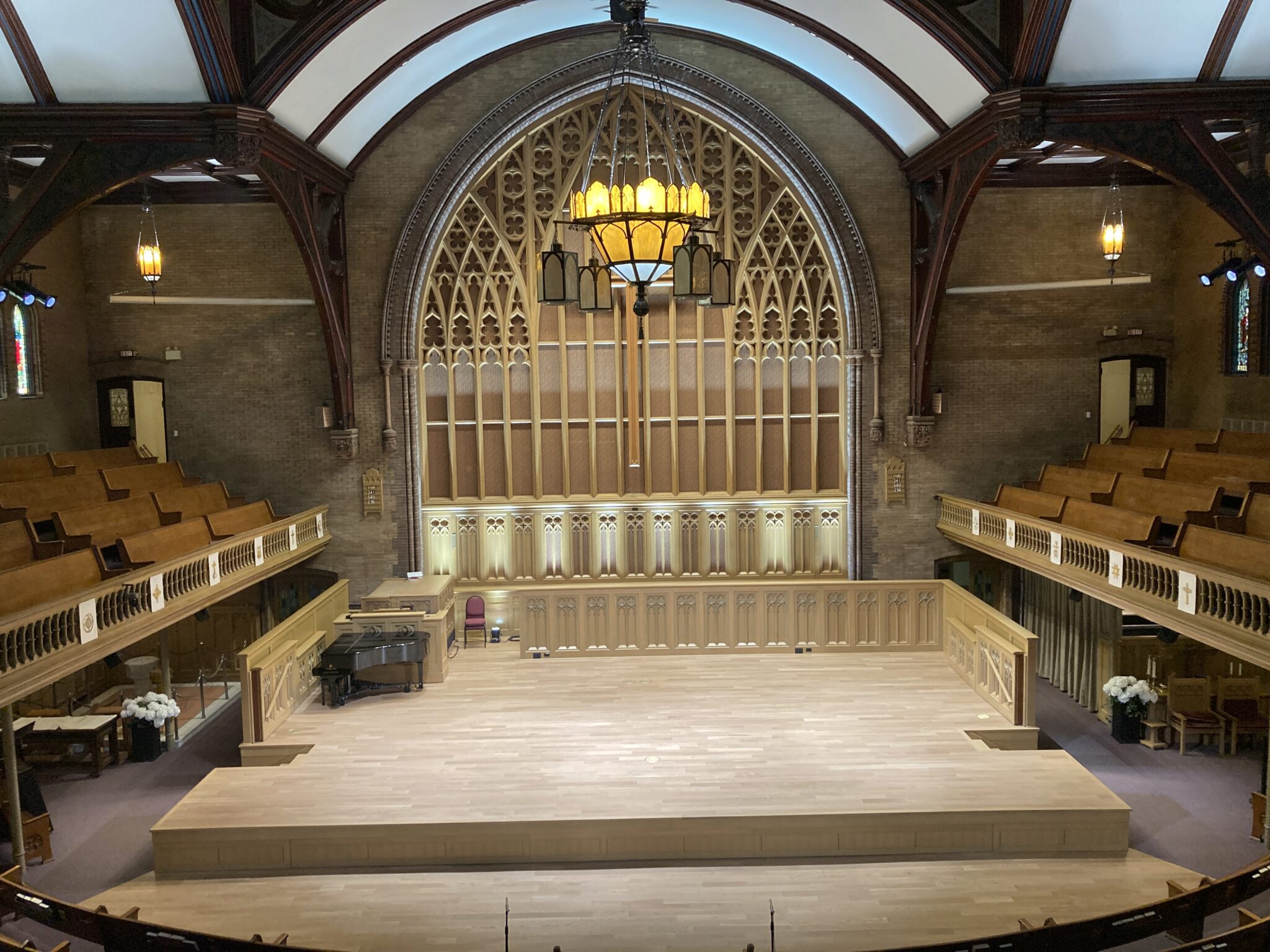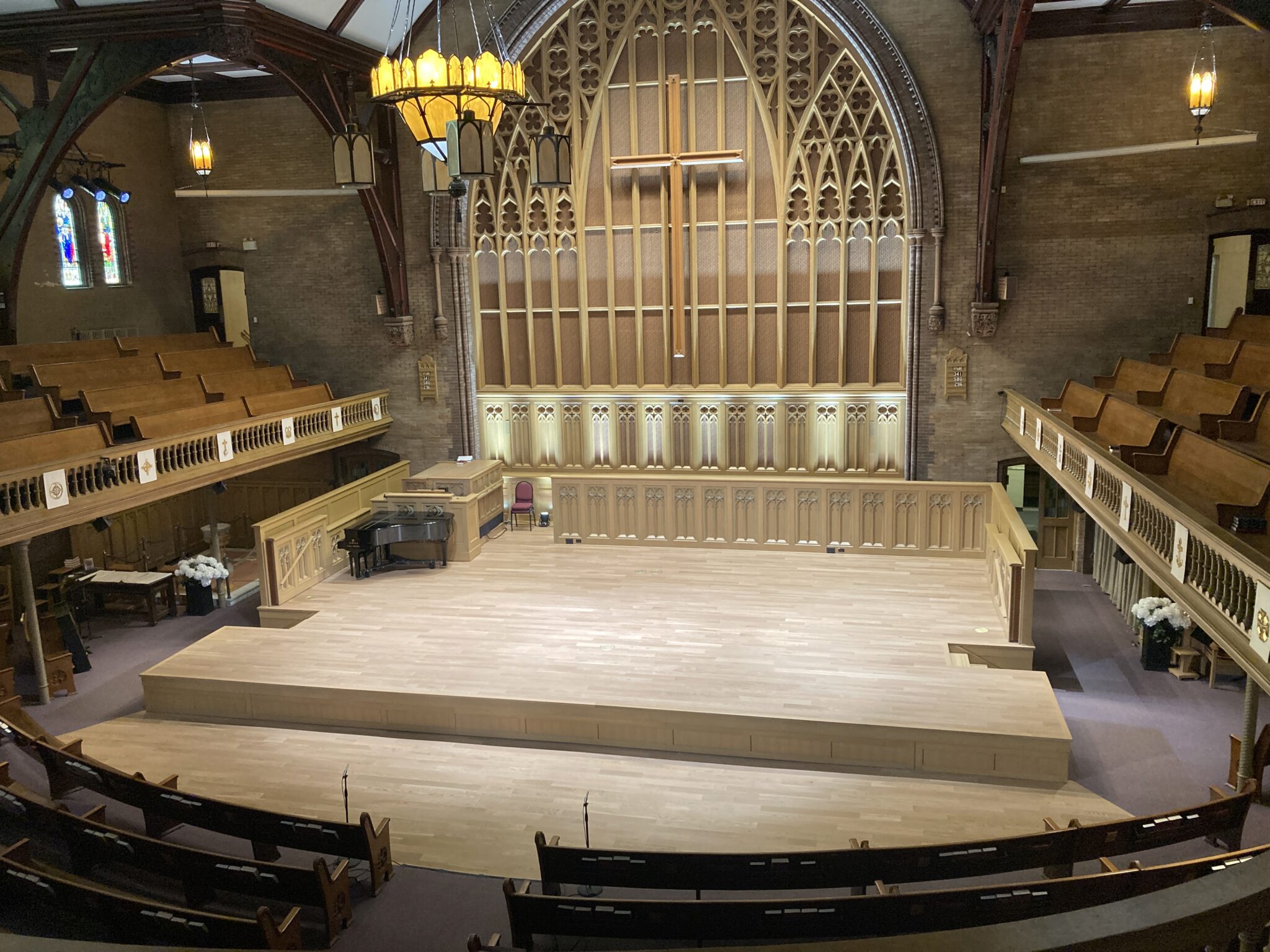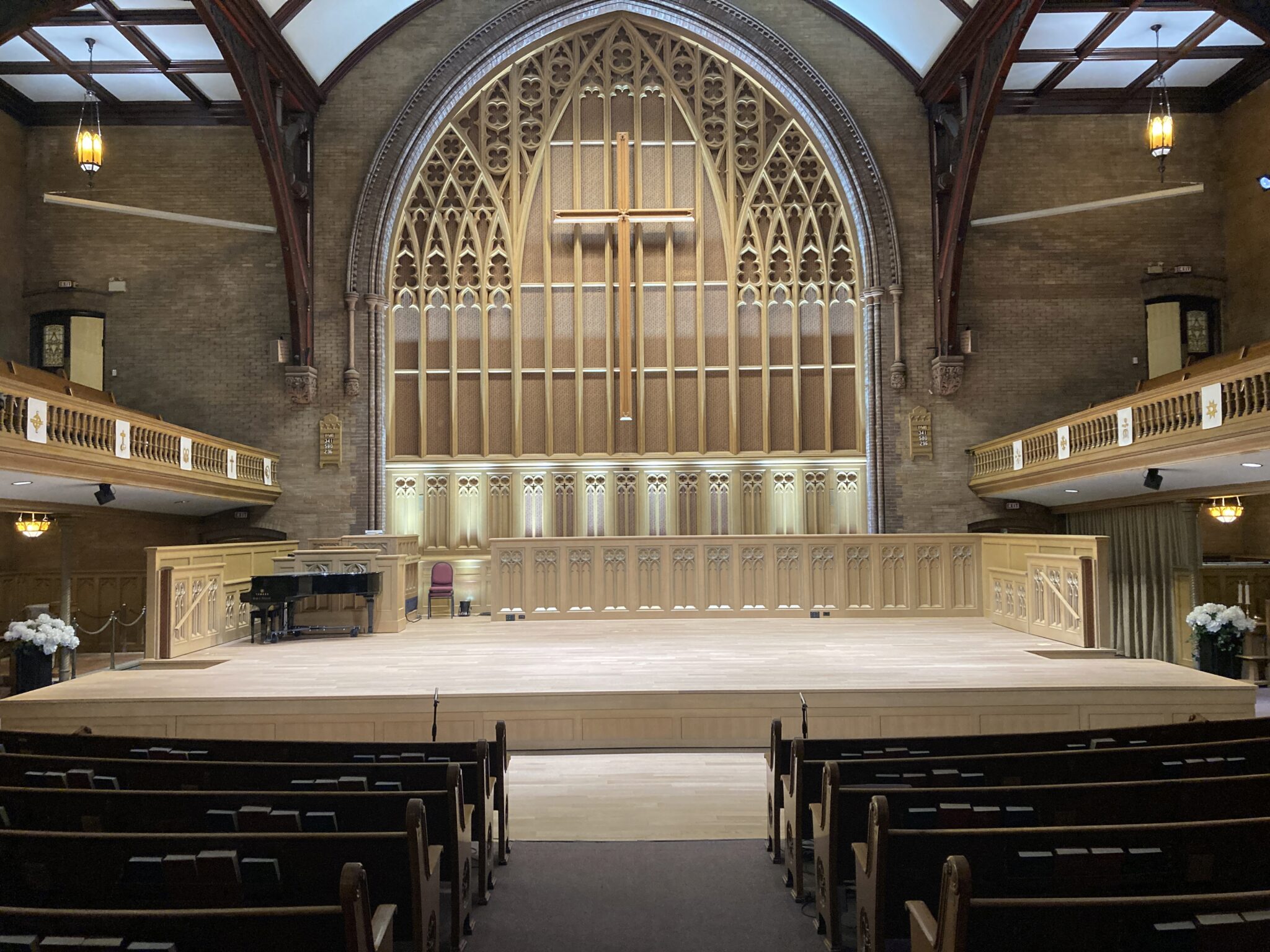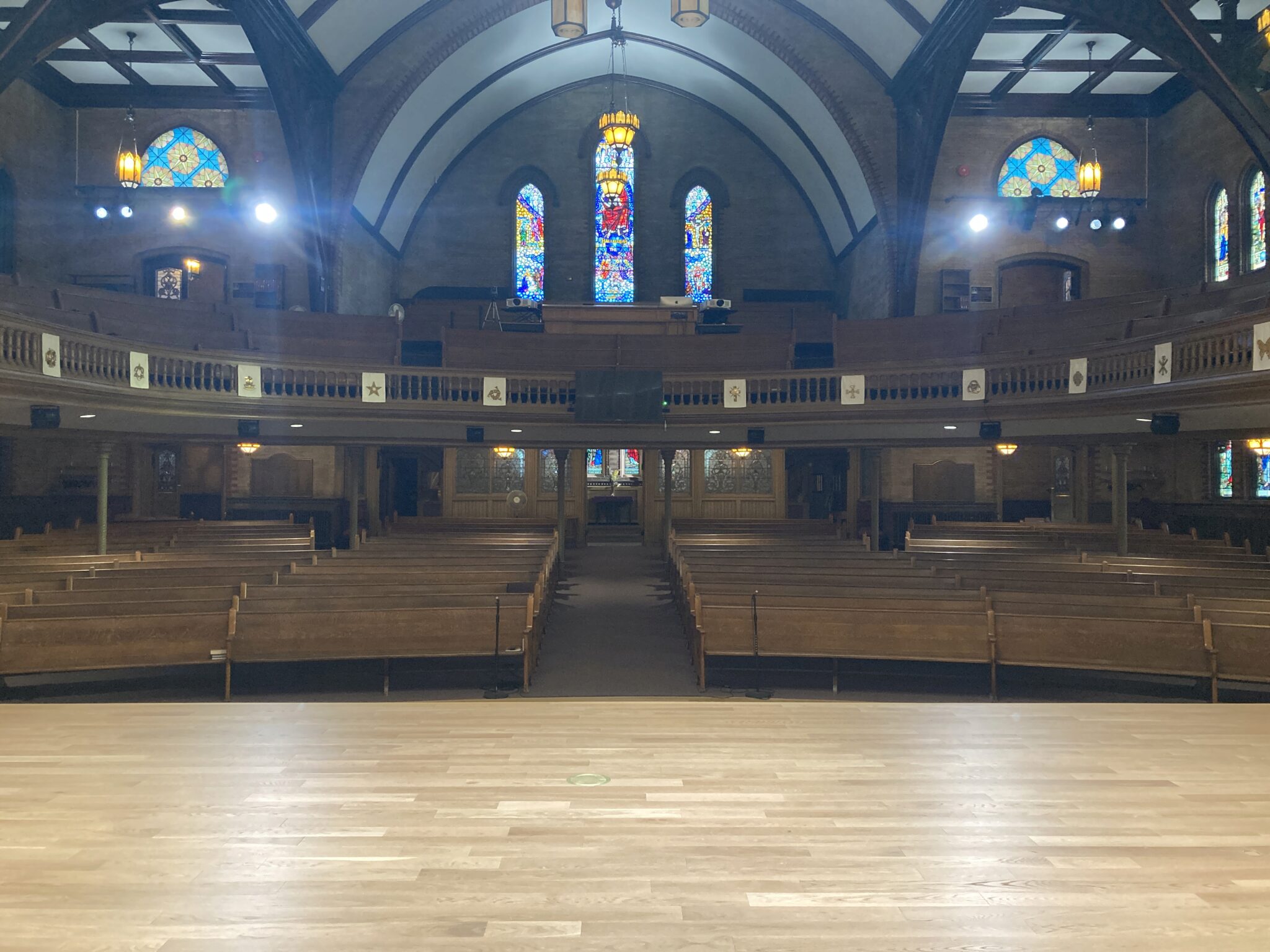 Orchestra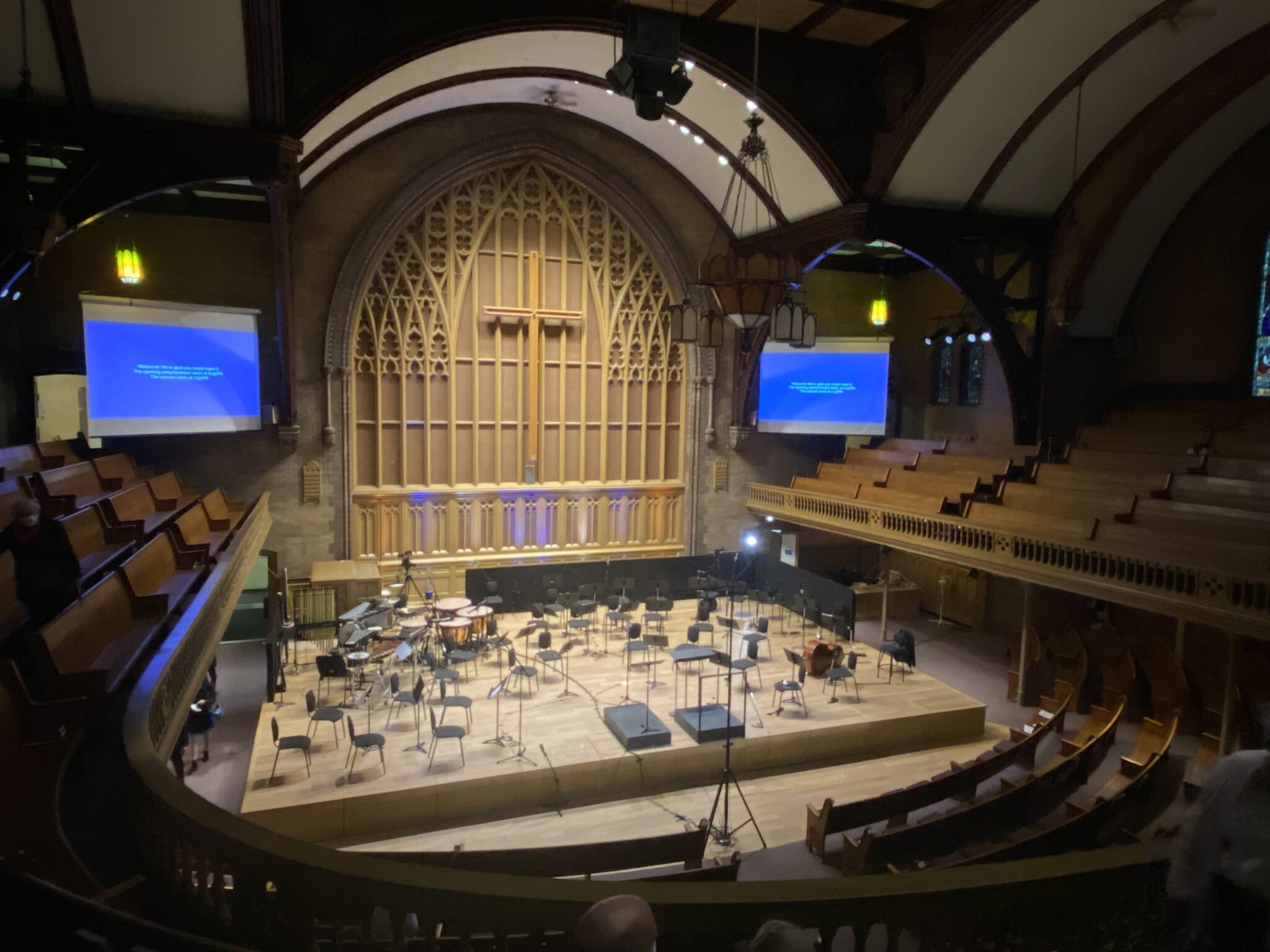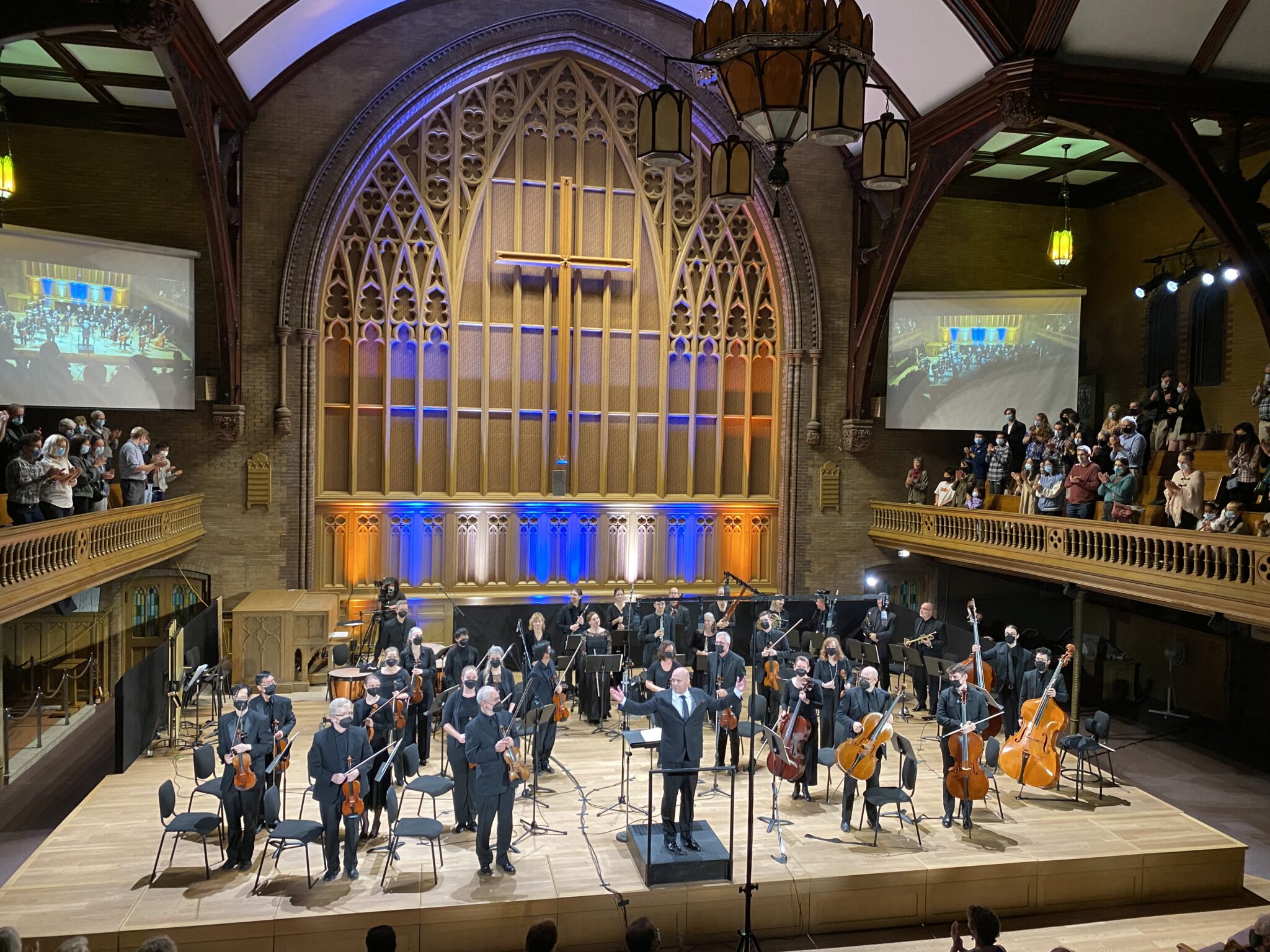 Small Ensemble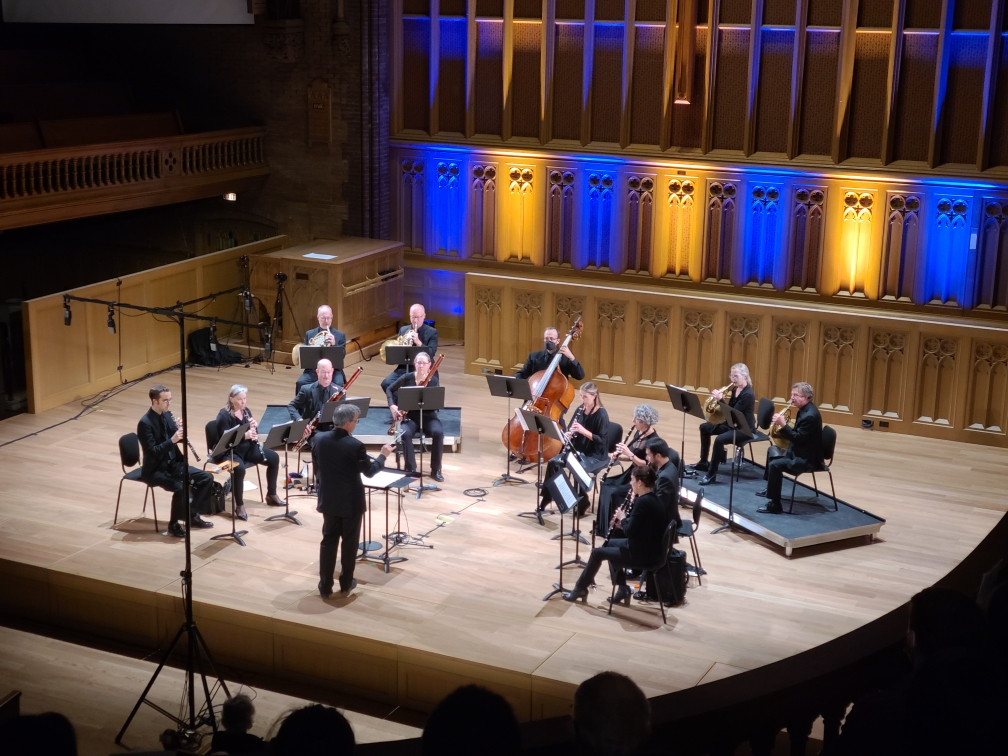 Choir and Wind Ensemble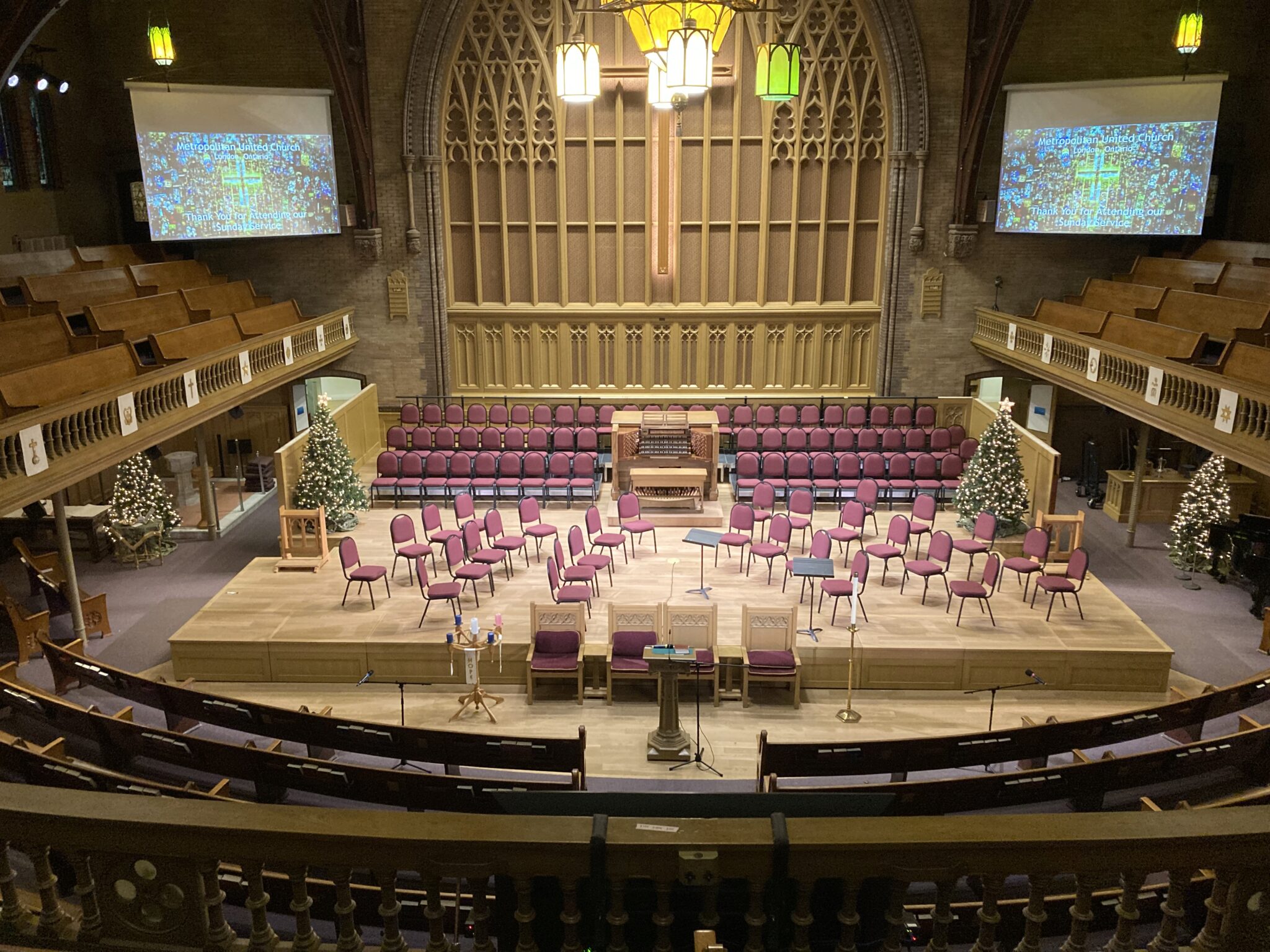 Concert Artists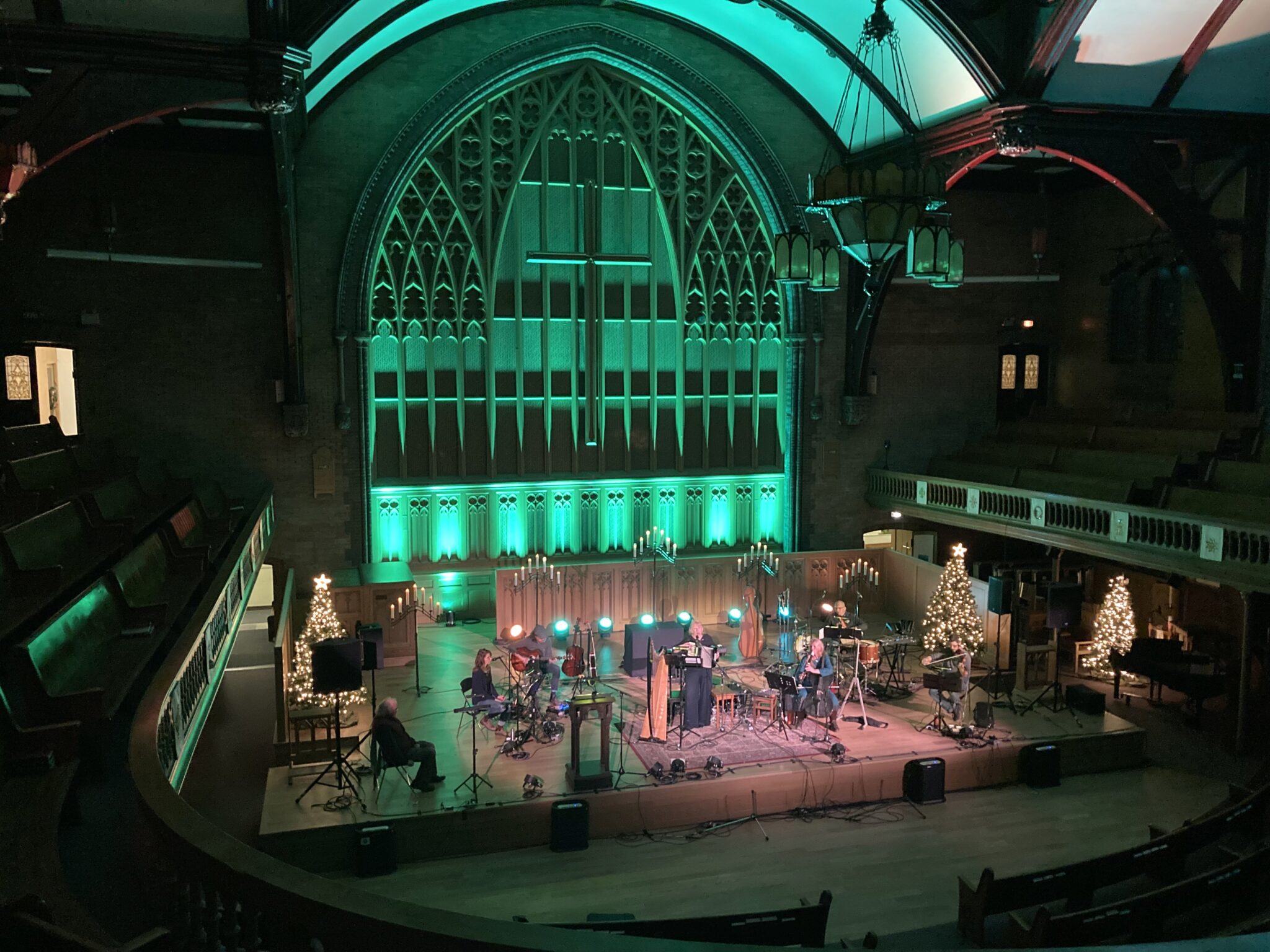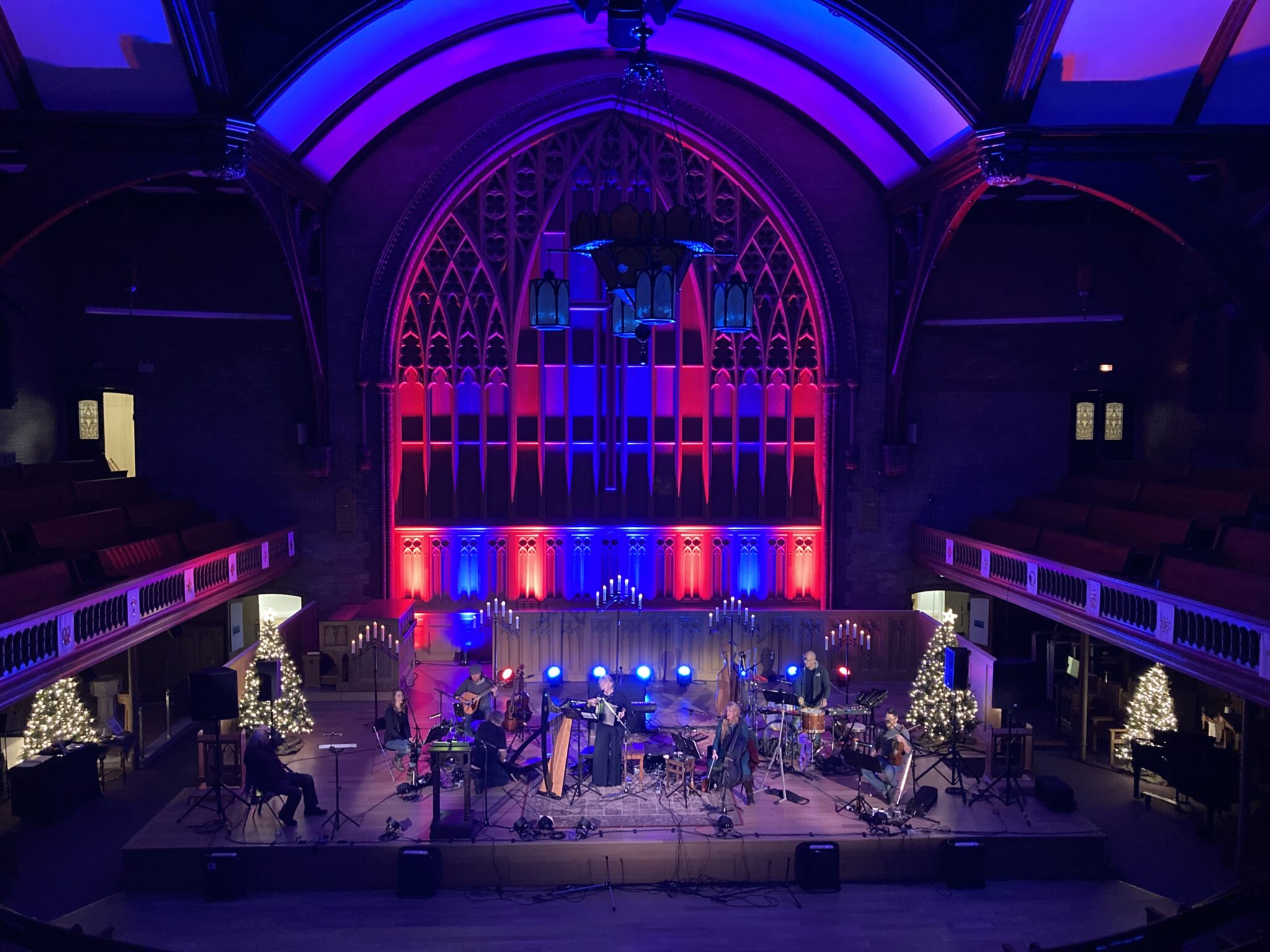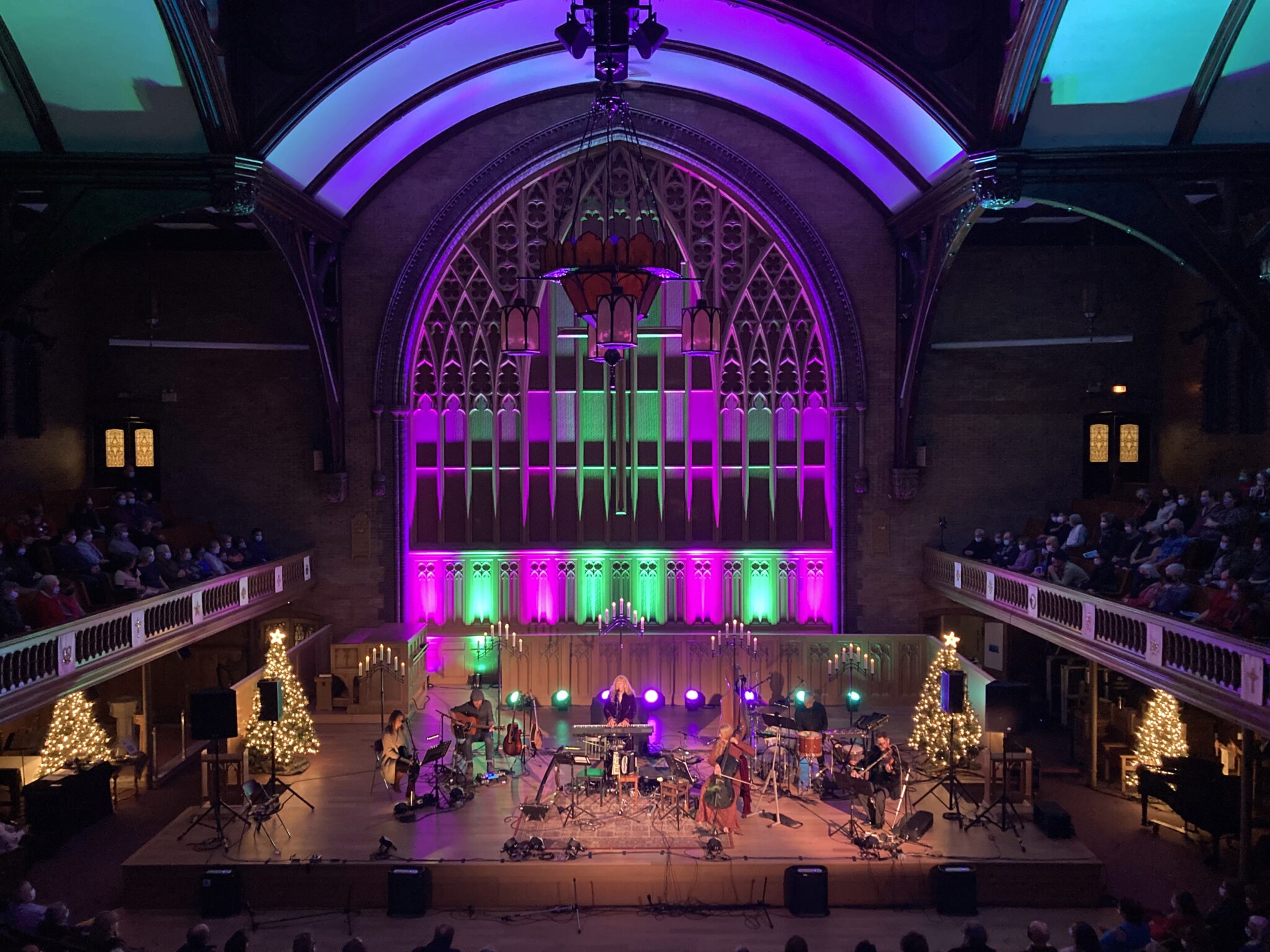 Piano Recital
2023 Met Senior Piano Students Recital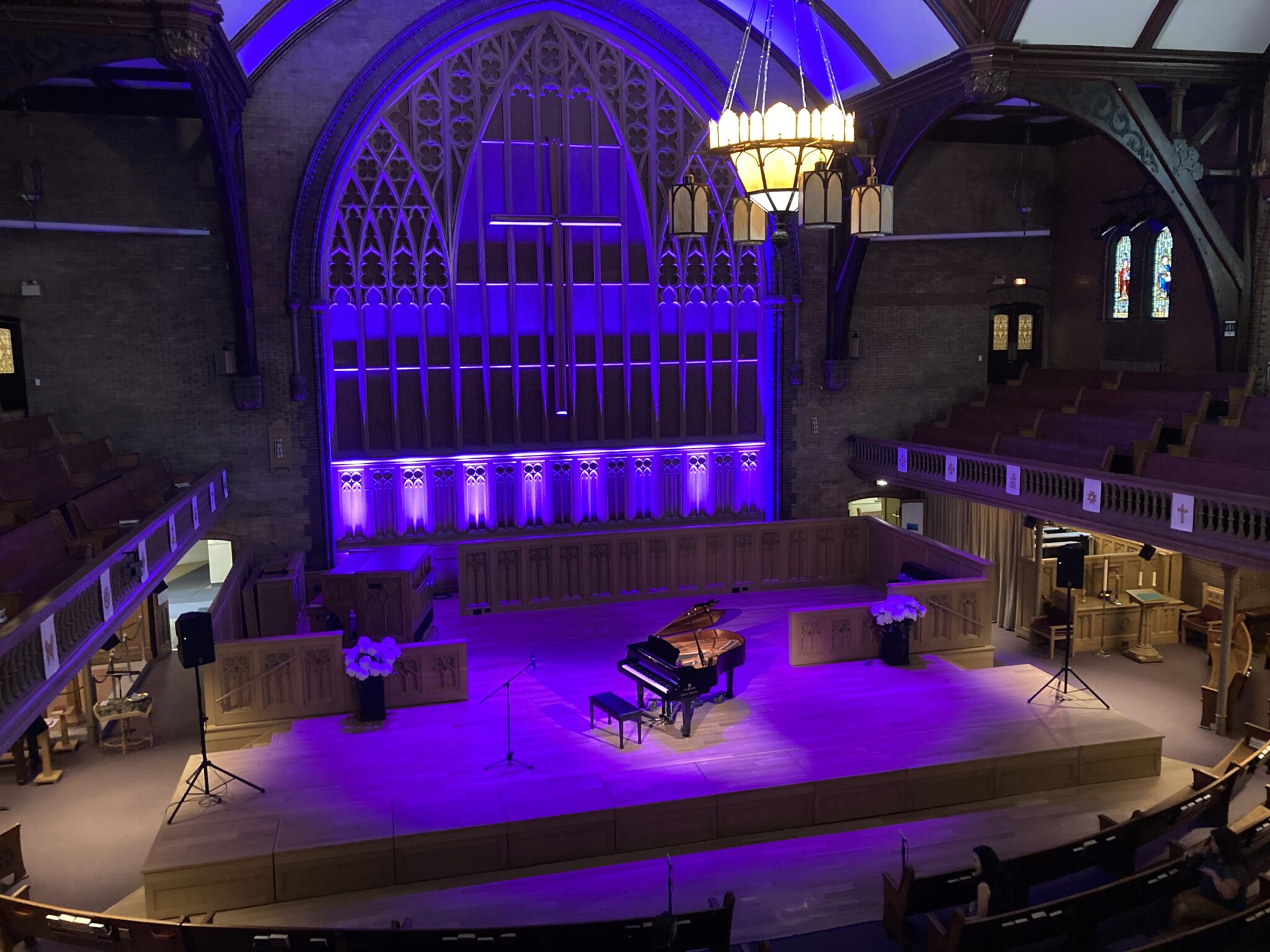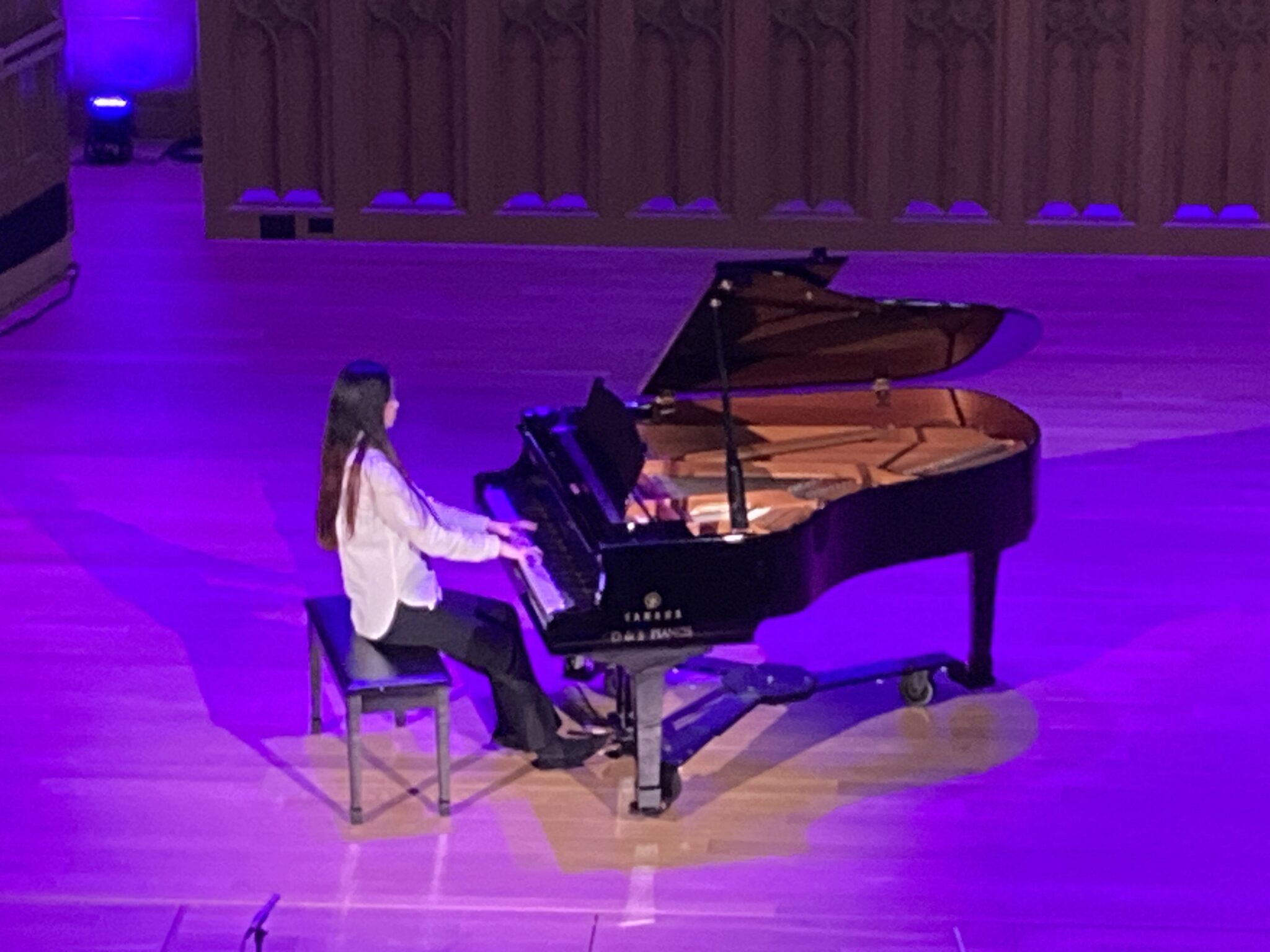 Vocal Recital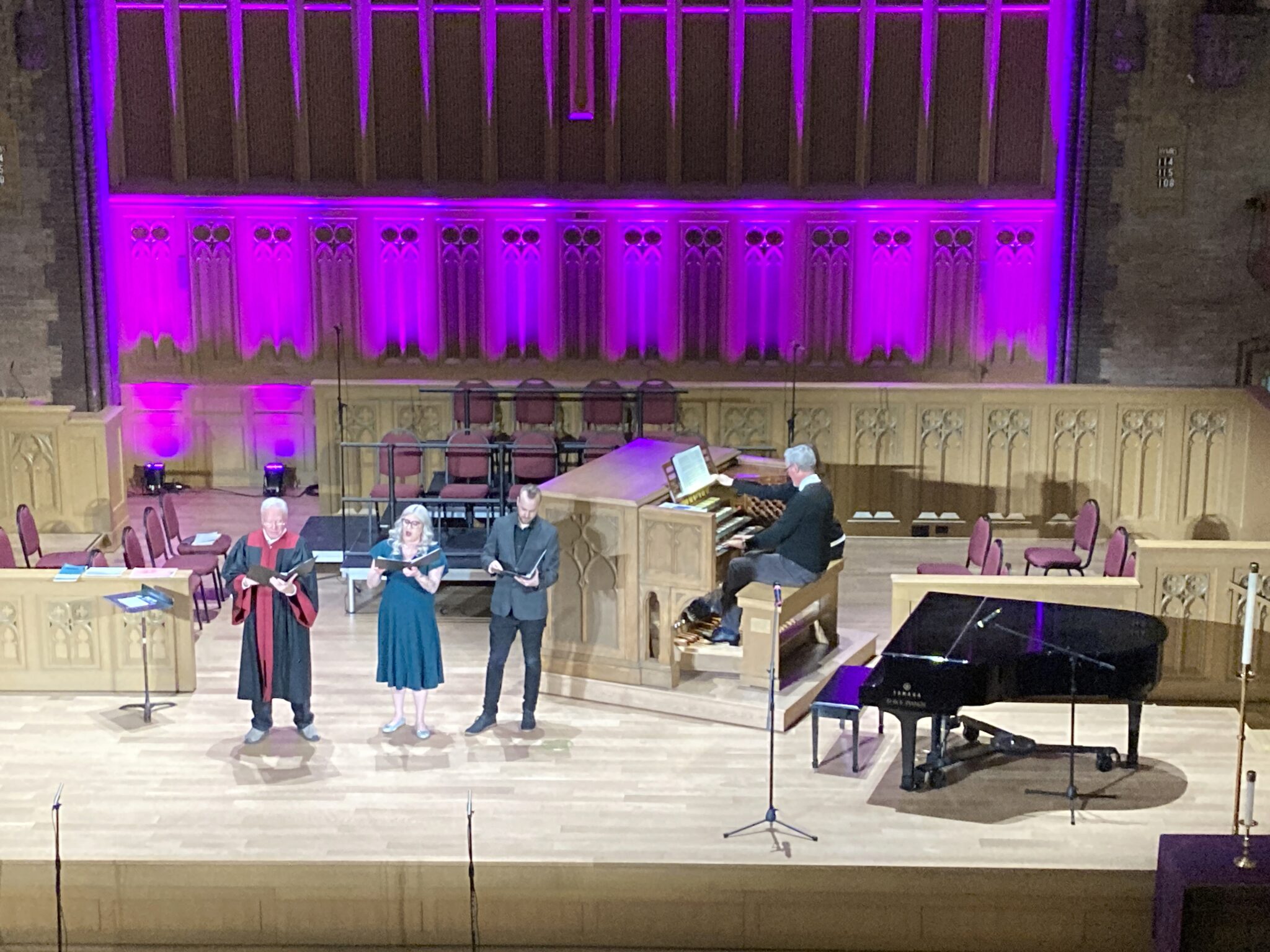 Organ Recital
Renee Nikkel - Met Organ Scholar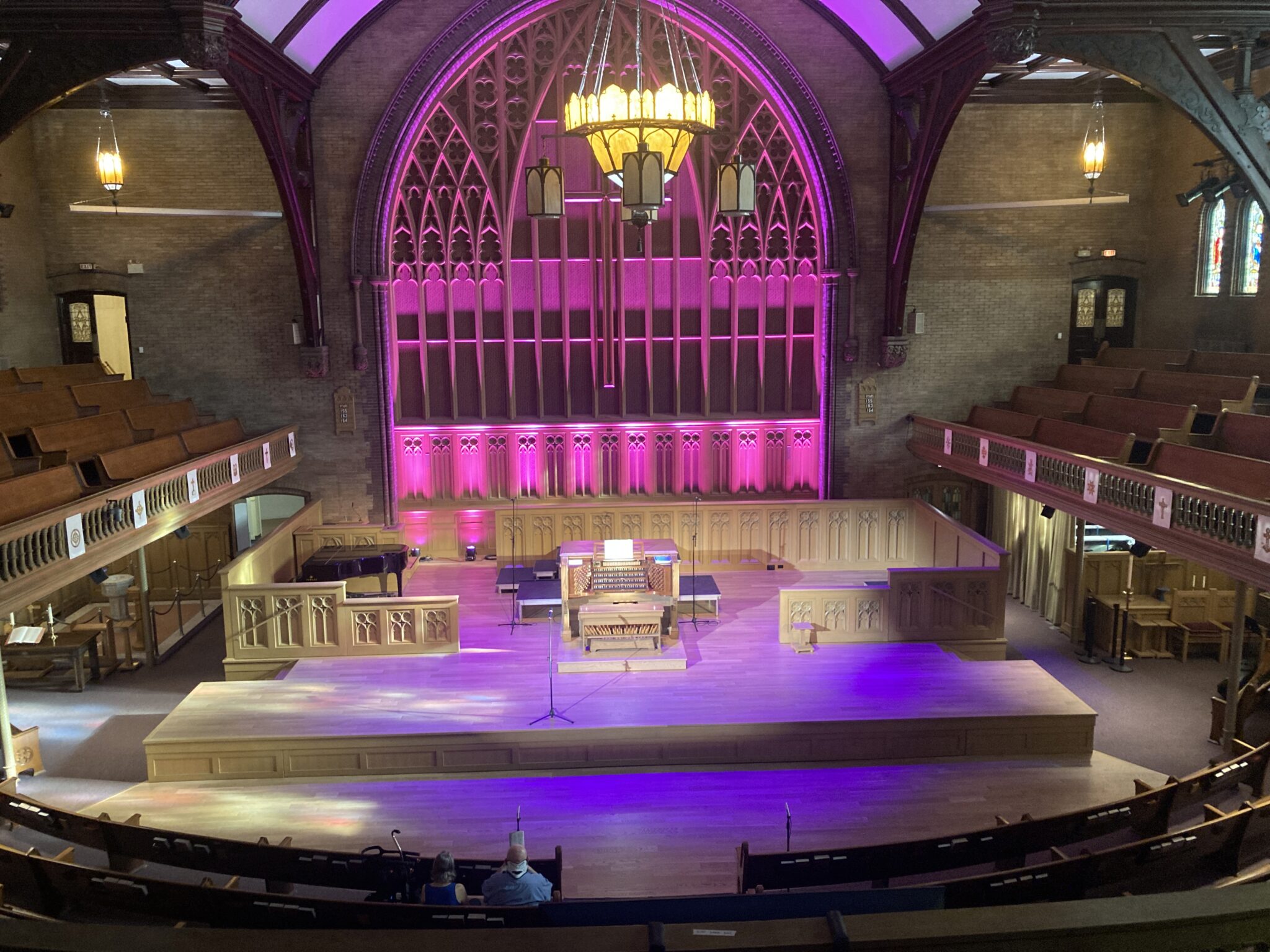 Drama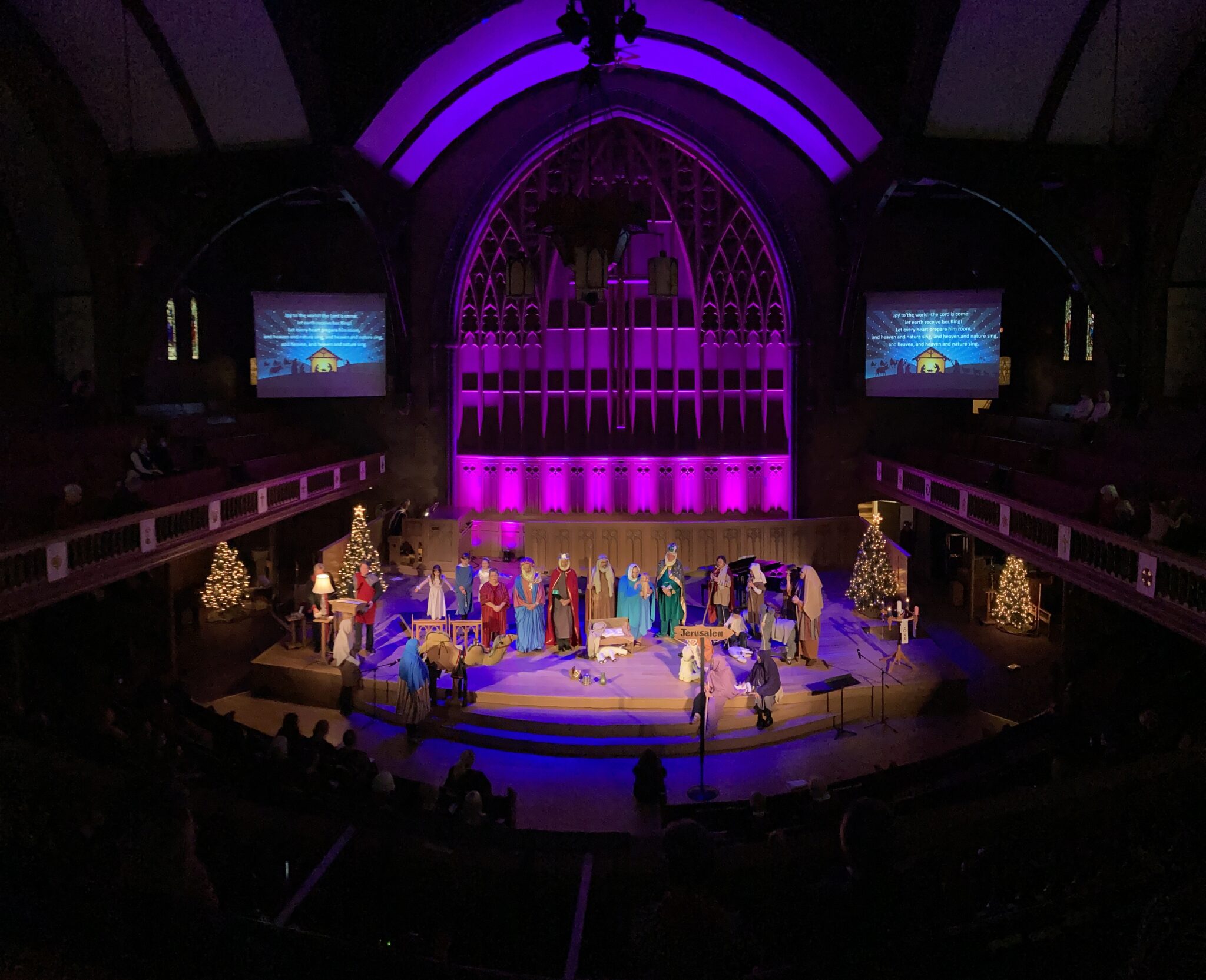 Book Launch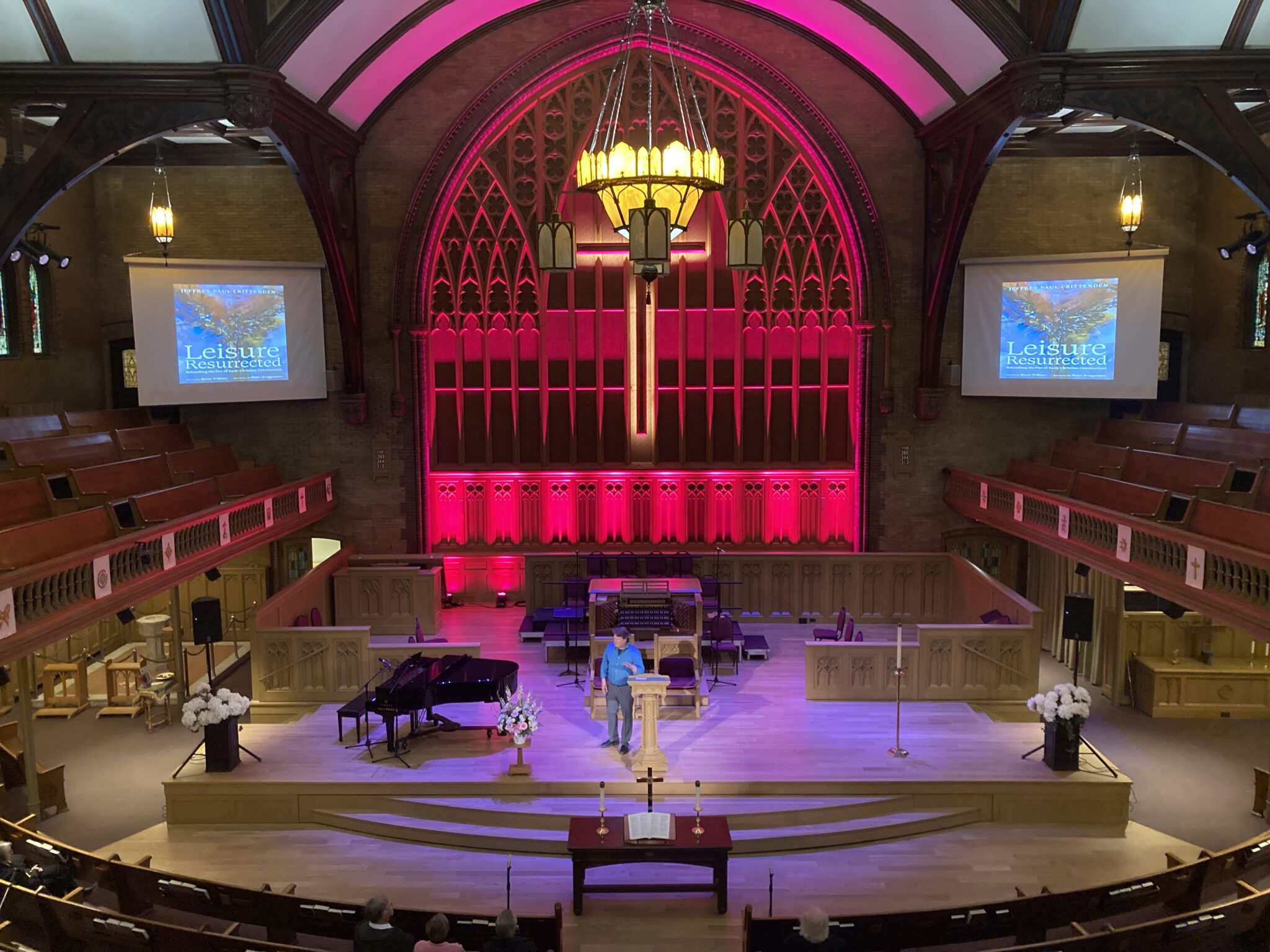 Pride Week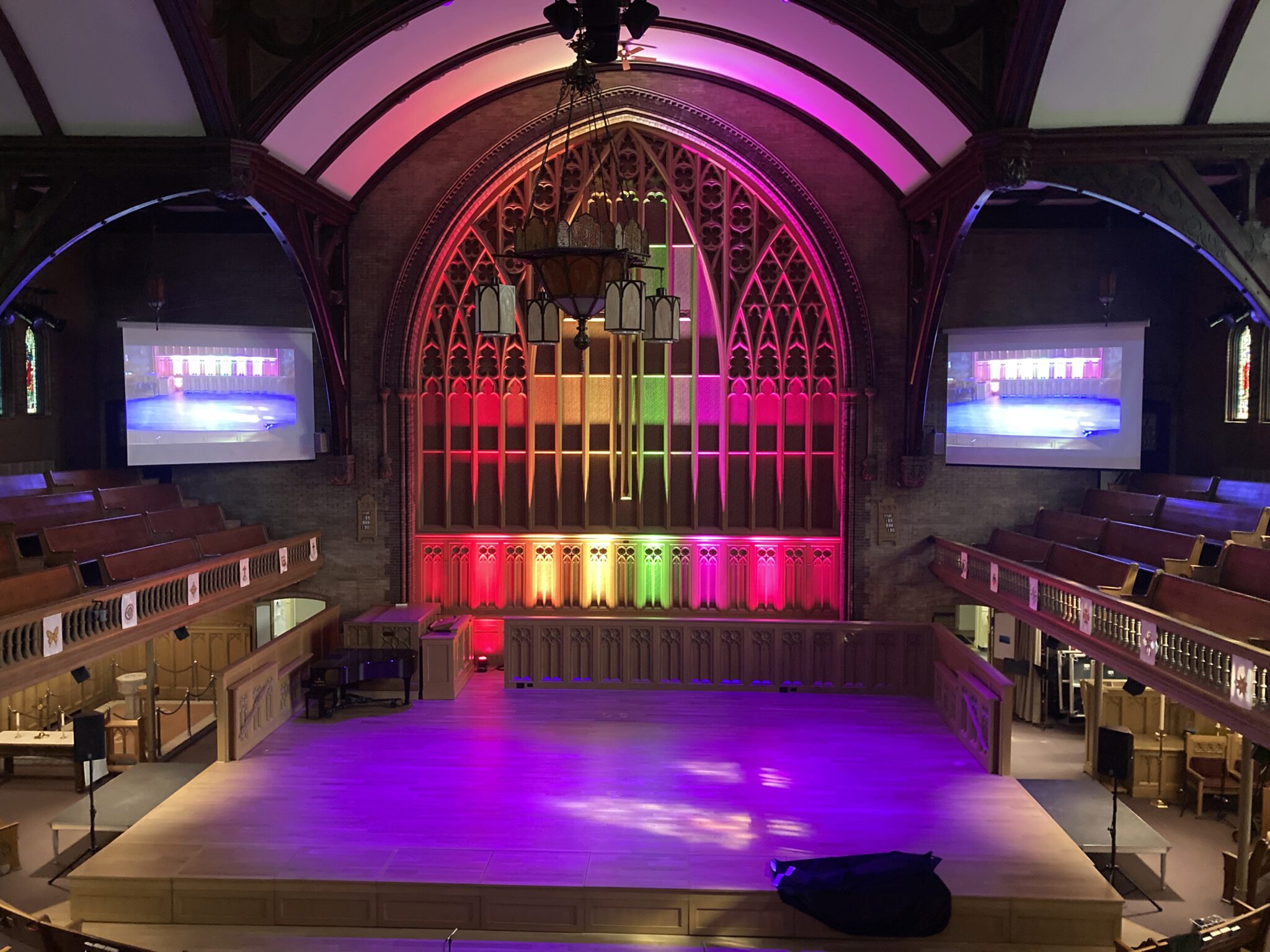 Services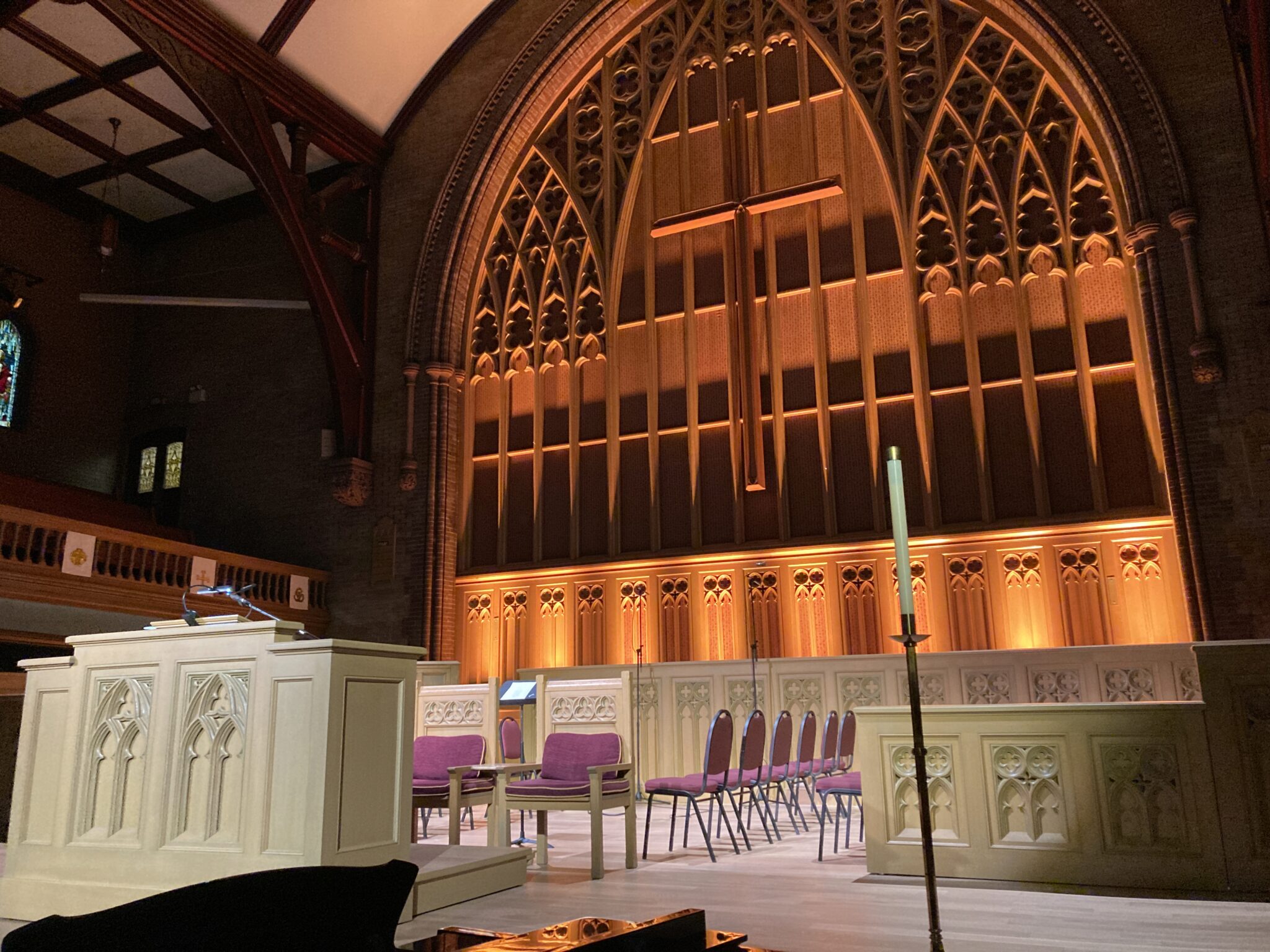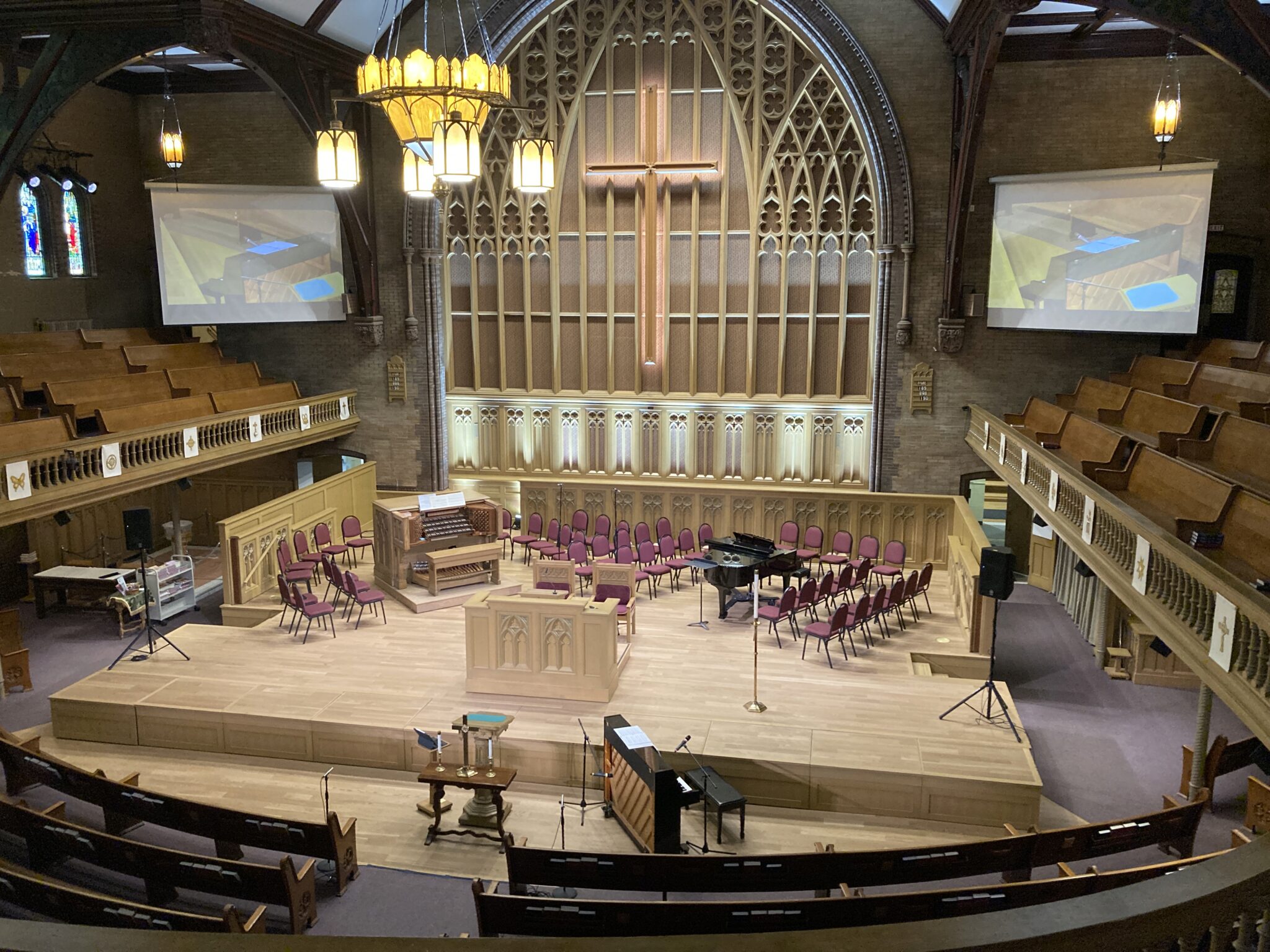 Hanbells & Choir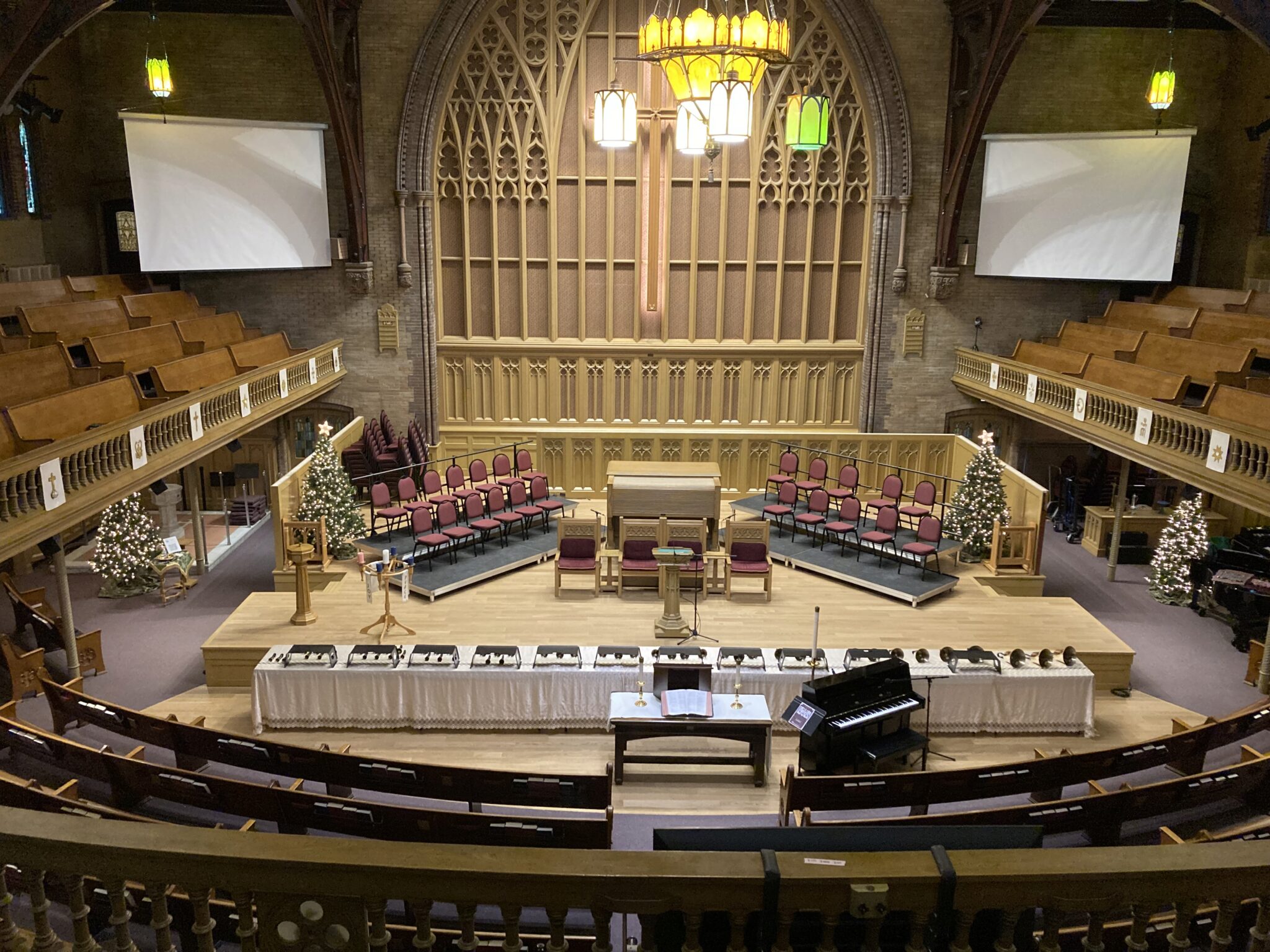 Evensong
Christmas Eve Kids Storytime Service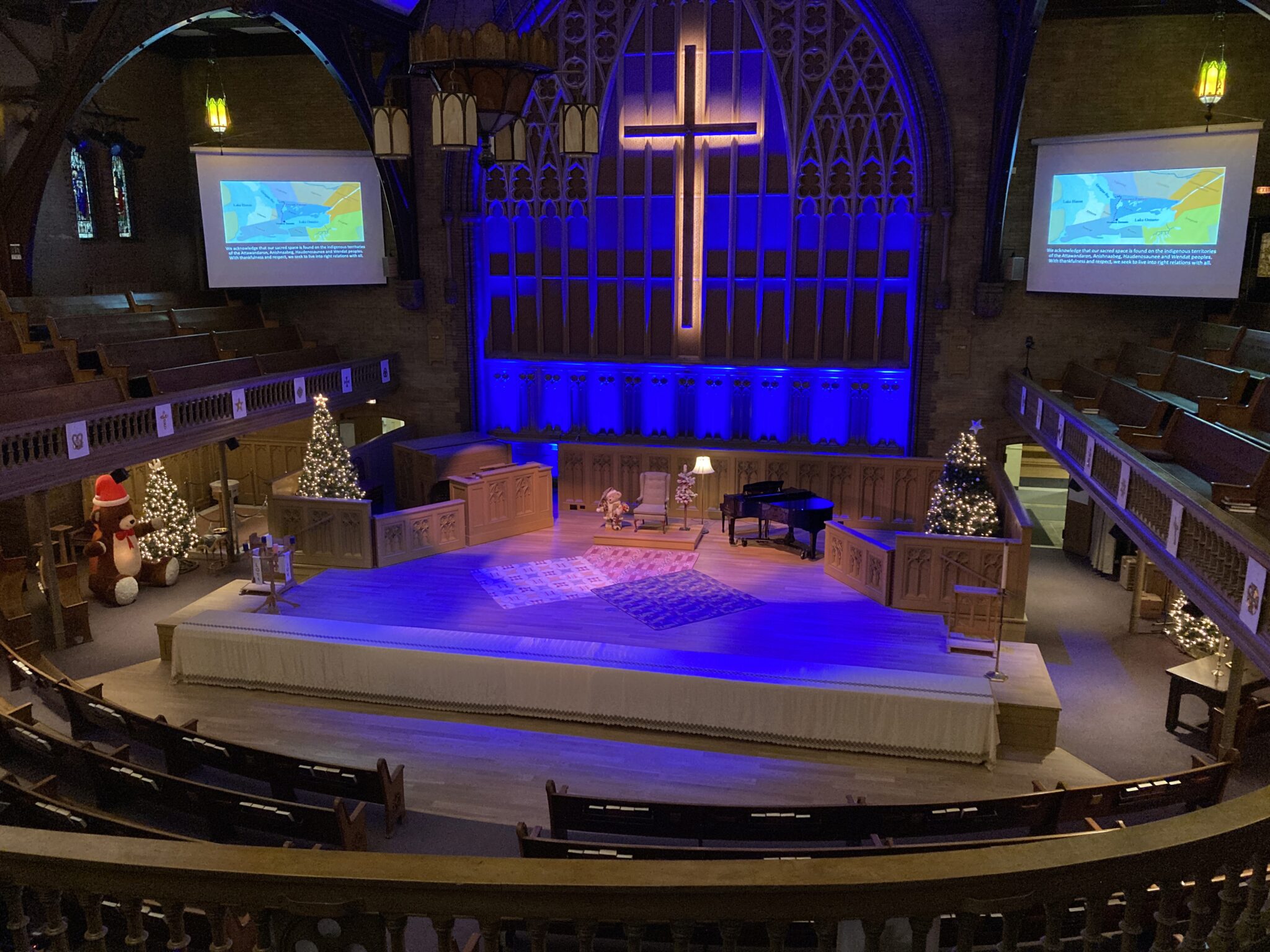 Lessons & Carols